The role of the Select Committee is to monitor all league activities and provide support to the Leauge Director, when necessary.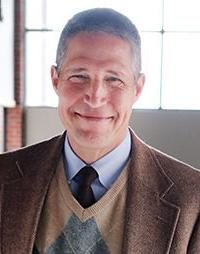 Dr. Matthew Hecker
Chief Administrative Officer, Education Office
St. Paul tells us (1 Cor. 9:24-25) life is a contest and the prize is Heaven.  In his words: "Do you not know that the runners in the stadium all run in the race, but only one wins the prize? Run so as to win. Every athlete exercises discipline in every way. They do it to win a perishable crown, but we an imperishable one."  The purpose of the Lincoln Catholic Athletic League is to instruct our children on how to connect the discipline of their spirit with the discipline of their mind and body.  We do so not to train future varsity athletes but to train disciples of Jesus Christ.  The prize is not winning a ribbon or a trophy; it is eternal life with God.  The League welcomes the participation of all eligible students, possessing whatever skill level or ability.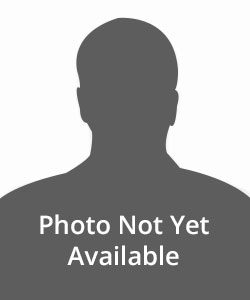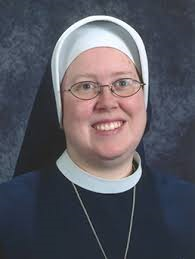 Sr. Mary Cecilia ~ Year 1 of 3
Principal, Saint Teresa
The experience of sports, as mentioned by St. John Paul II, has an important moral and educational significance. It is the training ground of virtue, a school of inner balance and outer control. When our athletes enter into these sporting experiences they are given opportunities to grow in sportsmanship, teamwork, to extend friendships beyond the classroom, and to experience the dignity of the human person in all its joys and sorrows. Our sport programs should not only be experiences of the game, but also opportunities to grow as human beings, into the men and women God desires us to be.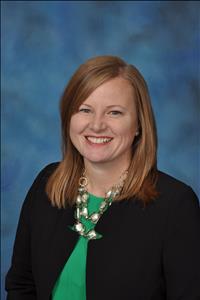 Mrs. Kristine Placek ~ Year 2 of 3
Principal, St. Patrick
Athletic programs provide the opportunity for parents and coaches to teach young men and women important life skills, including leadership, teamwork, responsibility, and perseverance. Student athletes leave the court with more than specific athletic skills – they take with them a respect for hard work, deeper self-awareness, and the confidence to make positive impacts in their school and community.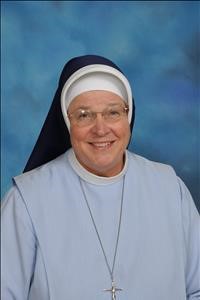 Sr. Mary Michael ~ Year 3 of 3
Principal, Saint Peter
"The most important lesson I've learned from sports is how to be not only a gracious winner, but a good loser as well. Not everyone wins all the time, as a matter of fact, no one wins all the time. Winning is the easy part, losing is really tough. But, you learn more from one loss than you do from a million wins. You learn a lot about sportsmanship." – Amy Van Dyken
"If character is what you do when no one is watching, then sportsmanship is that conduct with everybody watching." – Bob Ley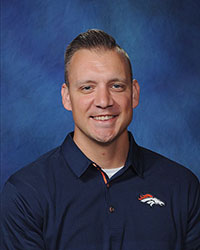 Mr. Cody Wallinger
Athletic League Director, Diocese of Lincoln
Athletics, for our young men and women, are entirely about teaching them what it means to be a Christian. The intangibles and memories that our student-athletes walk away with, from our athletic programs, are the true measures of our success. Everything done, from a League Director viewpoint, stems from the Latin motto 'Ad Majorem Dei Gloriam' (For the Greater Glory of God). May His presence always remain our focal point.