The Diocese of Lincoln
Catholic Youth Sports Informer
The Official Website of the Lincoln Catholic Athletic League
"To Restore All Things In Christ"
Pius X High School is, in many regards, the next 'home away from home' for so many of our young student-athetles. Many older siblings and/or family members have continued their academic and/or athletic careers, in that building located at 6000 A St. This family-like atmosphere and genuine pride, in our community, is the driving force behind our success at all levels. Here at the Diocese of Lincoln Catholic Youth Sports League, our support of the Thunderbolts runs as deep as our support for our own gradeschools. One heartbeat unites us all.
Pius X Baseball Website Link
Pius X 2021 Summer Basketball Camp Brochure
Pius X 2021 Summer Basketball Camp Brochure
Pius X 2021 Summer Football Camp Brochures
Pius X 2021 Summer Soccer Camp Brochures
Pius X Tennis 2021 Camp Brochure
Pius X 2021 Summer Volleyball Camp Brochure
Pius X 2021-2022 Website & Wrestling Camp Information
First Thunderbolt Wrestling Club Practice of the Season:
Monday, December 6th, 6:30 PM – 7:30 PM- All boys K-8th grade
 New to Thunderbolt Wrestling Club!
Girls Wrestling!!!! All girls 4th-8th grade 
Girls only wrestle girls!  They are separate from the boys, but in the same room.
All Mondays in December!
Come to try for free for first few practices.
Practices are Mondays and Thursdays in January, February and March.
Cost: 90.00 per wrestler for the season.  Thunderbolt Club Wrestling Season runs till late March.
For more information & the schedule of practices go to our website or contact Marg Bohy [email protected] (402) 770-4432 with any questions you may have.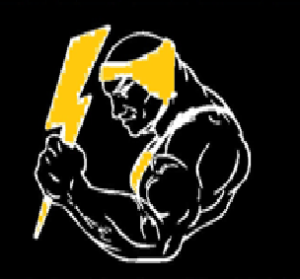 2021 Pius X Wrestling Intensive Camp
Date: June 14th-17th
Monday-Thursday
9-11am, 2-4pm, and 6-8pm each day
Grades 7-12
Pius X Wrestling room, football field, practice field, commons
Cost: 80.00
2021 Thunderbolt Wrestling Camp
Date: July 19th -22nd
Monday-Thursday
6-8pm
Grades k-12
Pius X Football field and Wrestling room
Cost: 40.00